Rhyme Report
Published on June 29th, 2020 | by Guest Editor
0
Video: Smokepurpp – "Chopstix" (Prod. by CBMIX)
The Alamo Records Signee Hosts a Party For His Homies–Including Lil Mosey–in the Latest Video from Florida Jit
Critical Praise:
XXL Class of 2018 Freshman
"Purpp has caught the ears of everyone from The Weeknd and D.R.A.M. to Chief Keef and Travis Scott, and the 19-year-old rapper is in position for a rapid ascent" – Pigeons & Planes
"If you've not been following along, the rise of young Miami rapper SmokePurrp – alongside that of his longtime pal and collaborator Lil Pump – has been one of the more exciting rides in rap's underground this year" – Noisey
"Out of all the SoundCloud and Florida rappers that have gained floods of attention and acclaim in recent years, Smokepurpp has stood as one of the movement's strongest proponents and artists." – HYPEBEAST
The Video:
Florida rapper Smokepurpp specializes in quick-hitting, bass-heavy party anthems. Coming through with a visual from his recent project Florida Jit, Purpp shares "Chopstix." Produced by CBMIX (Lil Pump, Juice WRLD, Kanye West), "Chopstix" is a proudly uncouth slapper, as Purpp works a triplet cadence to brag about his life as a successful young rapper: "I'll show you a thing, yeah, that we Benihana's the way we keep chopsticks." In the video, Purpp gathers Lil Mosey and several others in his L.A. mansion for a rager, as he dances on table tops and swishes some jump shots. Directed by DreVegas, "Chopsticks" follows last week's eye-popping animated video for "Tide Pen" ft. Jack Harlow.
Packed with rude bars about Purpp's expensive tastes and irresponsible lifestyle, Florida Jit delivers 17 tracks of high-octane trap music. The new project boasts several beats from Florida sound architect Ronny J, whose earworm melodies and distorted low-end helped establish the SoundCloud sound, as well as instrumentals from Miami hitmaker Earl On The Beat and standout production from Purpp himself. Florida Jit hosts a series of successful recent singles singles, including "It's Whatever," "Pop Sh*t," which inspired an outrageous music video, "Off My Chest" ft. Lil Pump, which is quickly approaching 4 million views on YouTube, and "Big Dawg," a luxurious collaboration with fellow Floridian Rick Ross. Featuring additional appearances from Denzel Curry and Young Nudy, Florida Jit is available everywhere via Alamo Records.
Florida Jit is the follow-up to December 2019's Deadstar 2, home to successful singles "What I Please" ft. Denzel Curry (24 million streams on Spotify) and "Dirty Dirty" ft. Lil Skies (approaching 30 million combined streams on YouTube and Spotify). Earlier this year, Smokepurpp earned his first Grammy nomination this year for his appearance on "Costa Rica," the Gold-certified track from Revenge Of The Dreamers III. In February, Purpp's breakout single "Audi" earned a Platinum certification from the RIAA, and his single "Do Not Disturb" went Gold. He's currently turning heads with his guest spot on UK rapper KSI's "Poppin'," which has already generated 40 million streams across platforms.
Last week, Smokepurpp and his apparel company 6 DEAD BATS unveiled the WELCOME TO HELL COLLECTION, a brand new line of Smokepurpp merch. Head to 6deadbats.com to purchase items from the capsule collection, including hoodies, t-shirts, and a face mask.
Watch "Chopstix": https://youtu.be/S9PprWfjpvA
Buy/Stream Florida Jit: https://smarturl.it/FloridaJit
Buy Smokepurpp's merch: https://www.6deadbats.com/collections/
Florida Jit tracklist:
Pop Sh*t
Off My Chest ft. Lil Pump
One Play
Not Code
Hangin Out The Roof
Outside
It's Whatever
1st & 3rd
Mink Coat
Ends ft. Young Nudy
I'm Him ft. Denzel Curry
Fish Scale
Florida Jit
24s
Tide Pen ft. Jack Harlow
Big Dawg ft. Rick Ross
CHOPSTICKS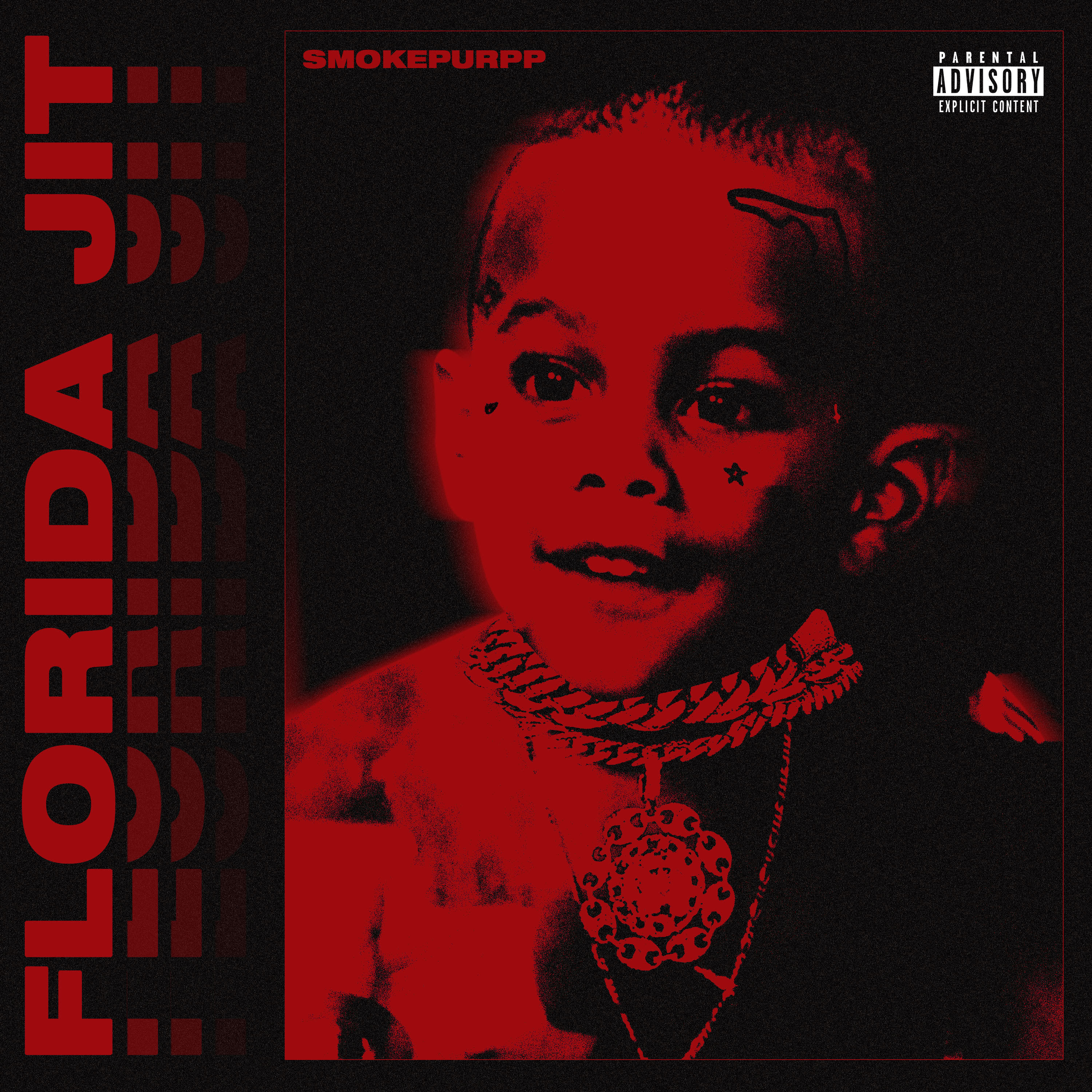 Tweet