Rhyme Report
Published on September 7th, 2023 | by Just Jay
0
Rapidly Rising Bronx Rapper Connie Diiamond Releases New Single "Ghetto & Ratchet"
Returning with more heat, rapidly rising Bronx spitter Connie Diiamond serves up a scorching new single entitled "Ghetto & Ratchet" today via Def Jam Recordings.
Listen to "Ghetto & Ratchet"—HERE.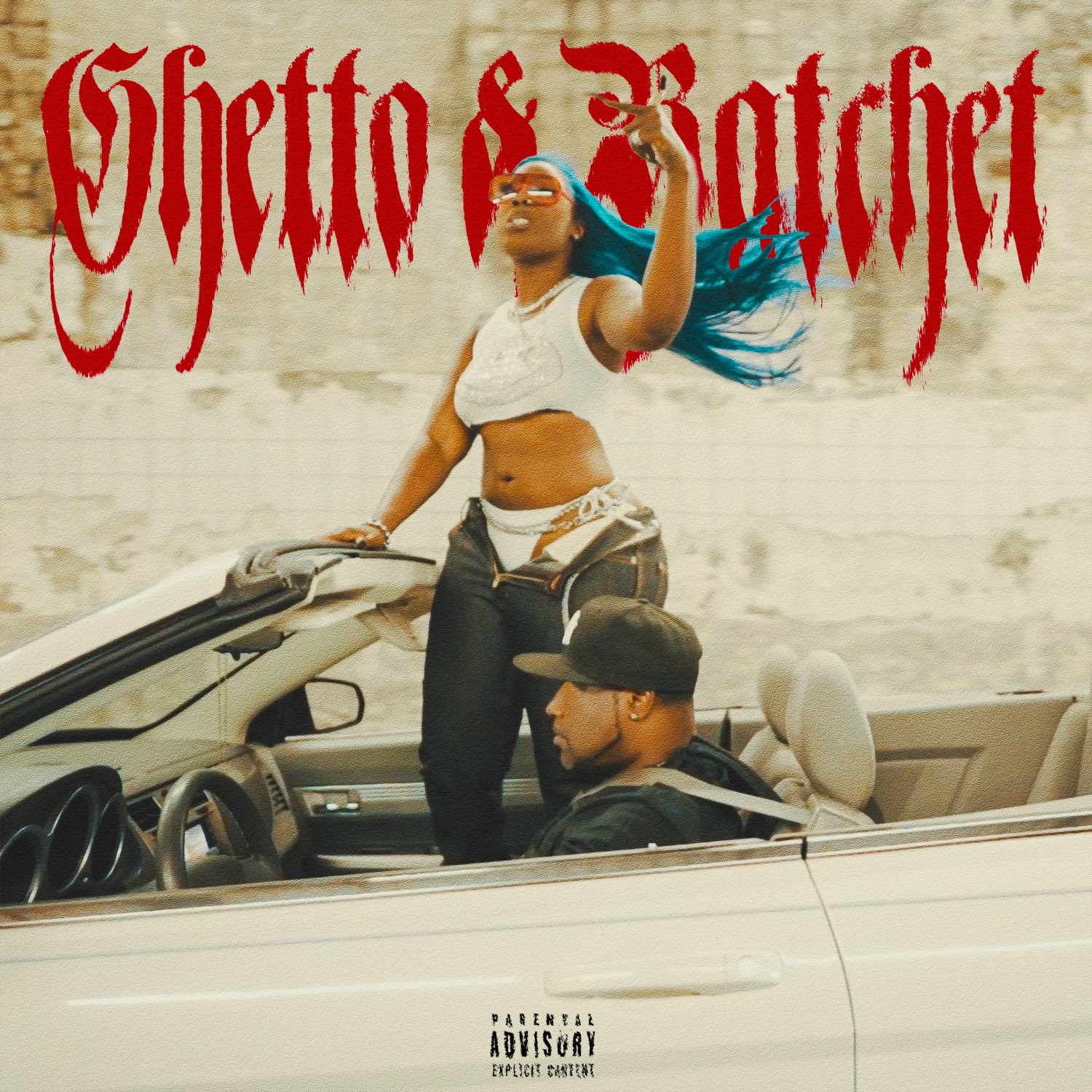 On the track, an ominous beat sets the tempo for a flurry of fiery lyricism from Connie. She rips bars over a thick bassline and delivers an instantly unforgettable hook, "I'm sorry, baby. I live in The Bronx. My bitches is ghetto and ratchet."
It continues a hot streak she ignited with her debut project, Underdog Szn, earlier this summer. Beyond posting up millions of streams, the latter earned widespread critical acclaim. In a massive feature, V Magazine noted, "Connie Diiamond has remained Hip Hop's best kept secret for almost a decade, but now she's ready to step out from behind the curtain and take her place in the spotlight." XXL proclaimed, "Overall, she's focused on good vibes and elevation, the latter of which she's surely been doing." OKAYPLAYER touted it among "8 New Albums You Need To Hear This Week" and Rap-Up attested, "Her use of fierce hooks and calculated wordplay is helping her profile rise with the release of every song."
Across nine tracks on Underdog Szn, she flexes her raucous wordplay and hard-hitting hooks joined by guests such as Don Q, Dame D.O.L.L.A., and KenTheMan for the "Move (Remix)." Listen to Underdog Szn—HERE.
The standout track "Move" caught fire to the tune of 1 million streams and counting, while even Lebron James co-signed her by proclaiming on his Instagram story, "Man she bodied that shit!!! WHOA." Built around a sample of the Ludacris classic "Move Bitch"[feat. Mystikal & I-20], she tears through the production with razor-sharp rhymes and practically incinerates the beat with scorching bars.
It's Underdog Szn, and Connie Diiamond's imminent takeover is underway!
photo credit: Meredith Truax
ABOUT CONNIE DIIAMOND
Connie Diiamond is ready to make her jump from the Bronx to the top of the charts. Following the October release of "Started," a single that's equal parts intimidating and addictive, she is maintaining the thrilling momentum with a placement on the NBA 2K23 soundtrack and a December EP, Gift Raps. The four-track collection is compact but bursting with color and personality. Diiamond's buzz began in 2016 with her freestyle atop Drake's "Summer Sixteen" before a menacing 2021 rendition of DaBaby's "Ball If I Want To" sparked a viral flame. Since then she's shared EPs like 2019's Southern-fried Trappin' For the 99&2000, which found her spitting over Down South classics, as well as 2020's Trap Elliott 2.0, and 2022's Flow of Forum, which celebrated New York City hip-hop. These EPs led to acknowledgment from various media outlets, including Consequence of Sound, NPR, XXL, and more. Diiamond's genuine nature has also led to multiple co-signs in the rap industry including peers like Fivio Foreign and Remy Ma.
While she will always represent the Bronx, she wants her skillset to shatter any music molds that may come to mind when thinking about the historic borough. "I just want people to view me as an overall creator—not just a phenomenal female rapper," she says. "I want to just be a phenomenal artist overall."
FOLLOW CONNIE DIIAMOND
INSTAGRAM | TWITTER | YOUTUBE | SOUNDCLOUD
Tweet